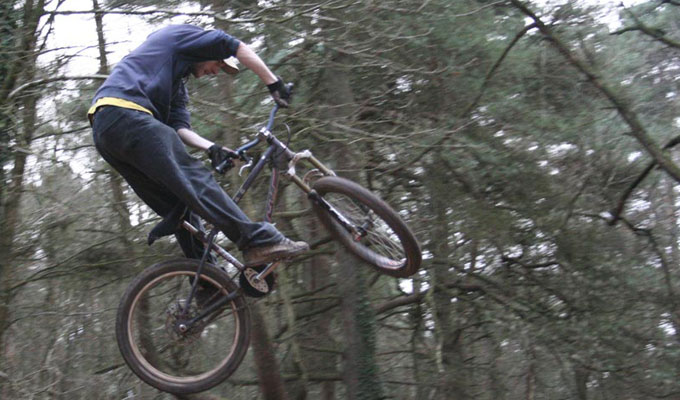 Destinations: Auckland's rough and rugged west coast
Duration: Full day tour
Trip dates: Suitable to customer
The low down:
Visits Mt Eden Volcano, orchard, a winery and Muriwai beach gannet colony. 1-2 hours EASY downhill riding. (Scenic & Instructional) Beach discovery tour with a short native bush walk & time to relax at the beach. This tour begins with approximately 9.00am pick-ups from Auckland central hotels, hostels or a pre-arranged pick-up point. First of all we travel to the summit of Mt Eden volcano. We take in a view of the city, pointing out the sights of the city of sails, with an optional walk down into the volcanic crater. We break up the 35-minute journey to Muriwai beach by visiting a winery, at the winery visitors can sample a range of award winning wines for FREE, and have each wine individually explained to them. When they arrive at Muriwai beach our mountain bikers are dropped off at the top of a hill, the group will be provided with quality mountain bikes, helmets and gloves. We provide full instructions and tailor each days riding to the groups fitness. They will join our experienced guide riding through pine and native forest, across farms, and past natural lakes and streams. All levels of fitness and ability are provided for, beginner, intermediate and advanced. Most of the rides are downhill and all rides are tailored to the groups fitness. We tailor the ride to the group by riding downhill in the morning for about 2 hours. We can work out riders level and teach skills along the way. We often include a ride along the beach. Our groups take a lunch break at the local cafeteria at Muriwai Beach. The cafe serves alcohol, espresso, takeaways, ice creams, drinks, burgers, sandwiches, vegetarian options, rolls, and pies. Finally we take a short native bush walk to a lookout, with fantastic views down the rugged coastline. Many visitors often say that it is the 'most beautiful spot in NZ'. From here we offer some free time for visitors to enjoy the black sand coastline or take a leisurely stroll down the beach. Swimming, unfortunately, is dangerous on this beach and is only possible when the surf lifesavers are operating. We depart Muriwai beach at 4.15 arriving back in the city at 5pm.
Optional extras:
Skydiving
Bungy Jumping
Auckland harbour bridge climb
Surf Lesson/Hire
What to bring:
Very good walking shoes, Sunscreen and lip balm, Sun Glasses, Swim suit and towel, Camera, ?Personal items, Day backpack, Lots of energy!
$230 per person*
Discover lush rainforest, see giant kauri trees, view city of sails from Mt Eden volcano, free wine tasting, visit local orchard and sample free native honey tasting, easy scenic downhill bike ride. Experience Muriwai beach, walk on the black sand and see rare gannet bird colony.
Book Now