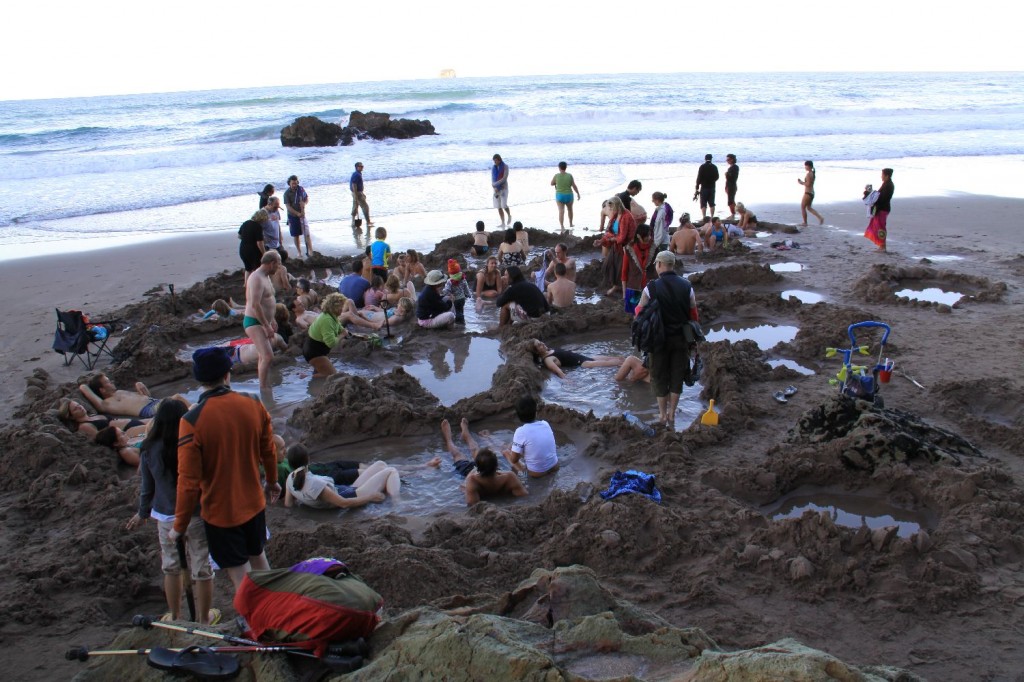 Destinations: Coromandel peninsula
Duration: Day trip/ Two day-one night
Trip dates: Suitable to customer
The low down:
With 400kms of coastline, there are more 'golden sandy' beaches than you can throw a sack of kumara at. The Coromandel peninsula is one of the most beautiful places in New Zealand, and in summertime is a favourite for many Kiwis. This presents the perfect opportunity to enjoy a quick escape from Auckland, where you can relax and bask in glorious places, such as Cathedral Cove. Why not grab a spade and head on down to Hot Water Beach to soak in the bizarre hot water springs as you dig your own spa. Either way, no matter what you do, the Coromandel is an iconic part of New Zealand and can only be described as a 'slice of heaven'.
Optional Extra:
BBQ Dinner
Cathedral cove boat trip and marine reserve visit (Highly Recommended)
Skydiving
Many other activities ask your driver guide
What to bring:
Very good walking shoes, Warm clothes, Sunscreen and lip balm, Sun Glasses, Swim suit and towel, Camera, personal items, Day backpack,  & Lots of energy!
$230 per person*
Package Includes: Kiwi driver/guide, 1 nights accommodation (shared dormitory), 2 Breakfasts, Transport, free kayak hire, and sightseeing
Book Now